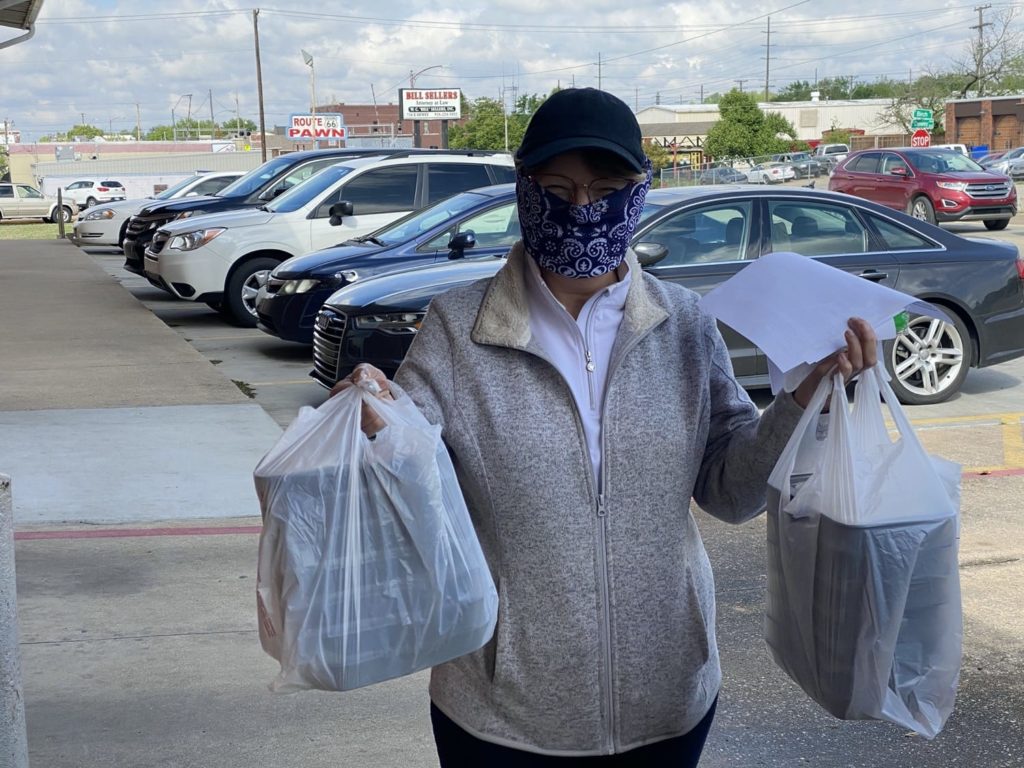 Meals on Wheels of Metro Tulsa had planned to launch services in Sapulpa, OK, later this summer, but the COVID-19 crisis left many seniors stranded in their homes. The Make Sense Foundation joined with other local non-profits, the City of Sapulpa Fire Department, and other local volunteers to accelerate the delivery of food and wellness checks to approximately 200 homebound clients, 75% of which are women.
Meals on Wheels of Metro Tulsa provides nutritious meals, safety checks, and friendly, caring contact to homebound, elderly, and disabled individuals across Metro Tulsa. Meal delivery and personal visits help seniors cope with three of the biggest threats of aging: hunger, isolation, and loss of independence. Research proves that when seniors have the right support, they improve their quality of life, need fewer hospital stays, and live longer. One client recently shared, "I couldn't survive without the meals, and it's so nice to have someone who asks you how you are feeling today."
Demand for meal delivery to homebound individuals – driven by "silvering" of the Baby Boomer generation-continues to challenge MOW's capacity to serve. The Make Sense Foundation will provide 2,500 meals for Sapulpa clients.