The Make Sense Foundation
Scholarship Program 2021
This program enables us to continue our mission to support women and children as they pursue their educational goals, and we are proud to give back to the community and support the future success of deserving young women.
Winners will be chosen based on contributions to their community, academic excellence, future goals, financial need, and overall decorum demonstrated in essay submission as well as their video.
NEW!
Beginning this year and continuing every year, one winner will be chosen from Sapulpa High School as part of our ongoing support for the city of Sapulpa.
Program details:
Applications will be accepted starting on March 15, 2021 through May 15, 2021.
All final winners will be contacted in July and announced at SeneGence PIT Stop-M3 in July.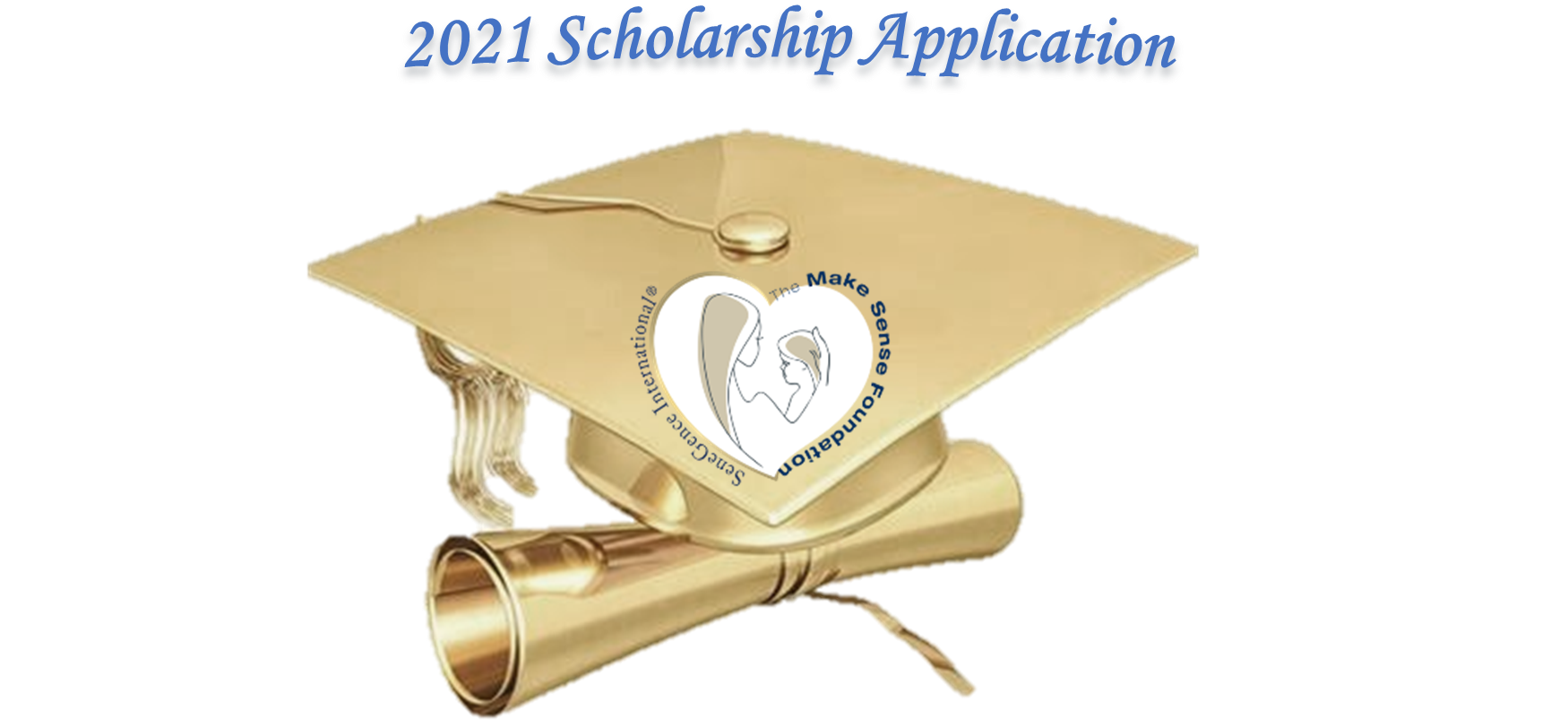 Application parameters:
Applicant must be a female living in the United States who is preparing to enter college (Virtual or in-person) in 2021.
Applicant must complete an application, submit an essay and a video.
Submissions will be accepted electronically, via mail, or in-person at the Burnett Mansion (MSF Headquarters).
Essay question includes the following:
What life experiences have shaped who you are today
What challenges have you overcome in achieving your education
(i.e., financial, personal, medical, etc.)?
Explain why you need financial assistance.
Describe your academic and career goals and your plans to achieve them and discuss any of your extracurricular/volunteer activities (both on and off campus).
Describe an event in which you took a leadership role and what you learned about yourself.
Scholarship Rules:
All Scholarships will be awarded on an objective and non-discriminatory basis.
Scholarships are only open to female applicants.
All applicants must provide proof of intention to enter an institute of higher learning in fall 2021.
Scholarship may not be awarded to an officer, manager, or trustee of the Make Sense Foundation, a SeneGence employee, nor to a member of the SRC or their immediate family members.
Family members of these individuals are also not eligible to receive scholarship
The group of applicants from which the recipients to be selected will be sufficiently broad as to be considered a charitable class
To minimize the possibility of a student having his/her aid reduced, the Make Sense Foundation will authorize the use of the scholarship for any educational expenses and not restrict it to tuition only
Thank you to our Scholarship Review Committee (SRC)
Meredith Burke, SeneGence Distributor, Frisco, Texas
Molly Corder, SeneGence Distributor, Fort Mill, South Carolina
Sherelle Descher, Middle School English Teacher, Broken Arrow, Oklahoma
Cari Fry, SeneGence Distributor, Aberdeen, Washington
Corie Hassell, Personalized Learning Implementation Specialist, Claremore, Oklahoma
Laura McNeese, Director Career & Retention Services-TCC, Tulsa, Oklahoma
Morgan Zambrano, SeneGence Distributor, Ponder, Texas