SeneGence Volunteers
A SPECIAL THANK YOU TO THE FIRST-EVER MSF PACKING & PIZZA PARTY VOLUNTEERS!
This past Leader's Event, on October 13, 2022, over 50 SeneGence Distributors came together to help kit up over 5,800 LipSense Kits to later be donated to font line workers, charitable organizations and other volunteers doing good work to help support women and children in need.
Thank you, ladies, – for your volunteerism and support of The Make Sense Foundation!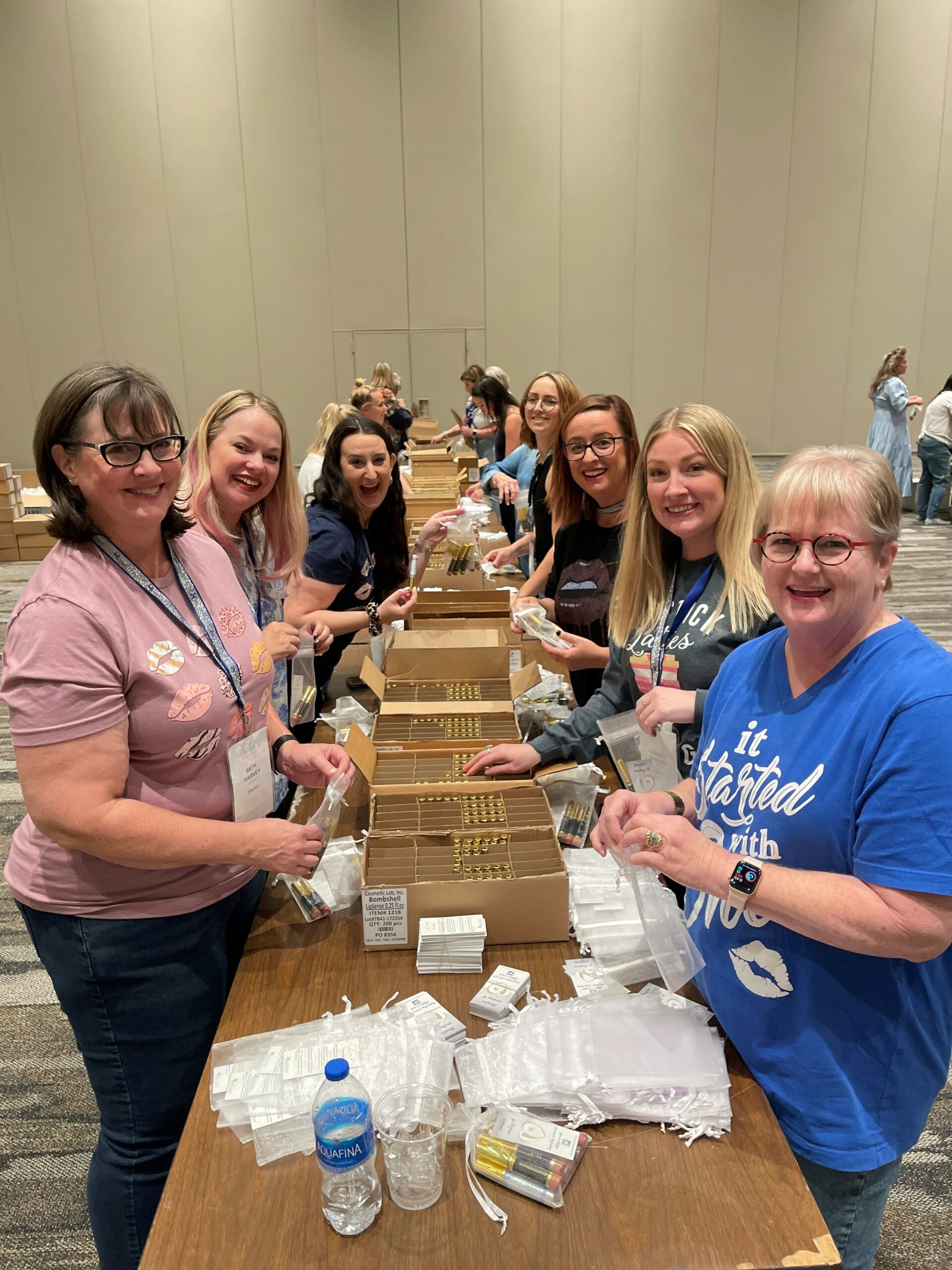 These kits are available for all SeneGence Distributors to donate to local hospitals, schools, and other charities in their community!
Go here to request your kits today!