Each year, MSF fundraises through the help of SeneGence. We do this with products, volunteerism, and in-kind donations:
In 2022, with the help of SeneGence Distributors, MSF launched the first-ever Gloss that Gives. SeneGence Distributors signed up to be monthly donors as well as one-time donations to be included in a drawing to help name this first-ever Gloss that Gives as well as choose a charity to receive a one-time grant of $10,000.
Thanks to the support of SeneGence Distributors, MSF raised over $25,000 with almost 30 new monthly donors and 15 one-time donations.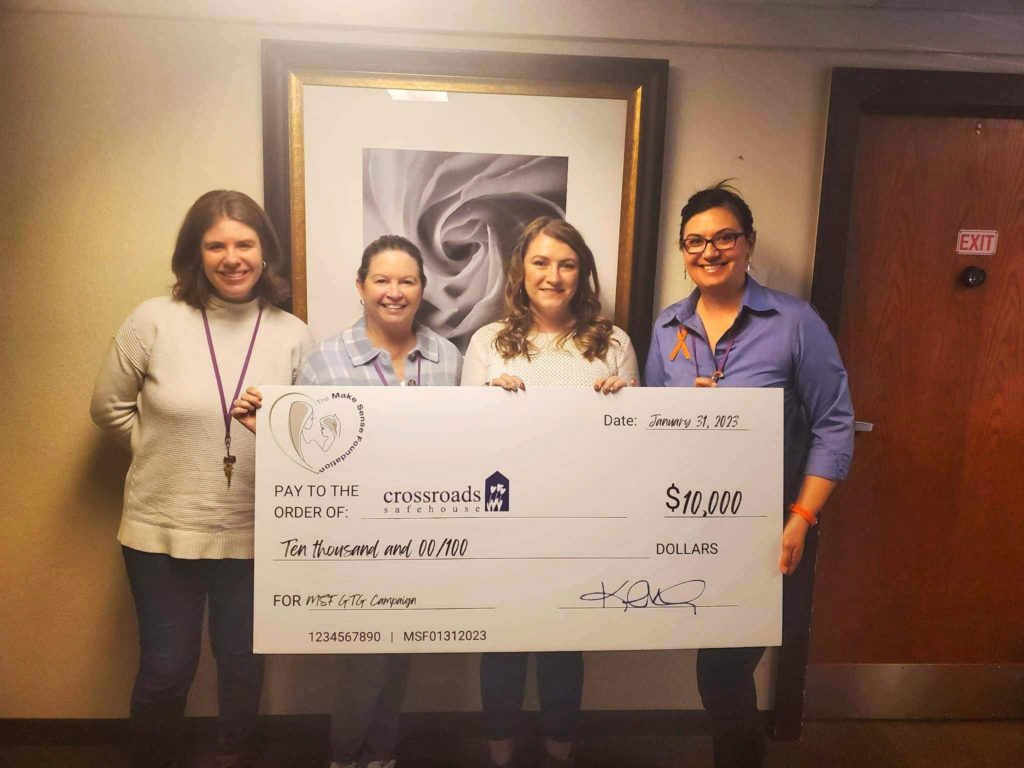 Audrey Salberg, out of Colorado named our first ever MSF Gloss that Gives, naming it Aspire, and chose Crossroads Safehouse out of Fort Collins, Colorado. They provide emergency safe housing, advocacy, legal assistance, rapid rehousing, and crisis intervention for victims of domestic violence.
Shadow That Serves
For this year's SeneGence Product Fundraiser, we launched Shadow That Serves! This fundraiser is just like last year's Gloss that Gives, only this time it will be the first ever MSF SeneGence Shadow.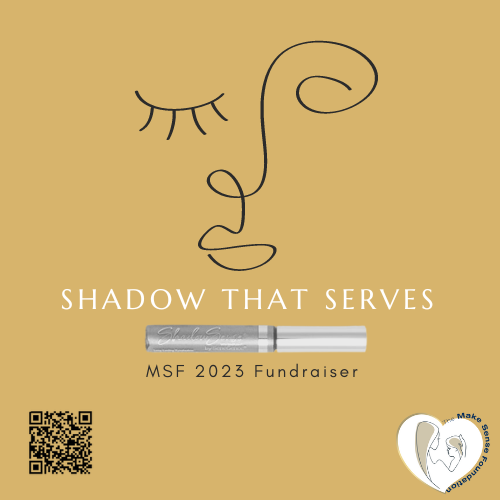 Announced at SeneGence's Seminar event last month, this year's fundraiser raised over $20,000 with 25 new monthly donors and 28 re-committed monthly donors.
Marci Turner, out of Arizona was chosen to help name this new shadow that will be launched in October at the SeneGence Leader's event. More information is coming soon on her chosen charity!
Mansion Challenge
#MANSIONCHALLENGE is a yearly fundraiser held in November & December where SeneGence Distributors ranked CP and above can form teams to raise money for MSF. Teams are formed and then they choose who, when, where, and how to raise money during the holiday months. The winning team earns the opportunity to host their Dominion Party at the MSF headquarters, The Burnett Mansion at Seminar. They also get up to $1,000 towards their party to use towards decorations or food. This past year, 9 SeneGence Lovelies won by raising nearly $13,000!
Pictured above: Dawn Christian, Hayley Truesdell, Kristin Miller, Jen Reeves, Molly Corder, Mandy Harrison, Roxanne Martynowski, and Jessica Chernikova. (Not pictured: Lauren Tukuafu)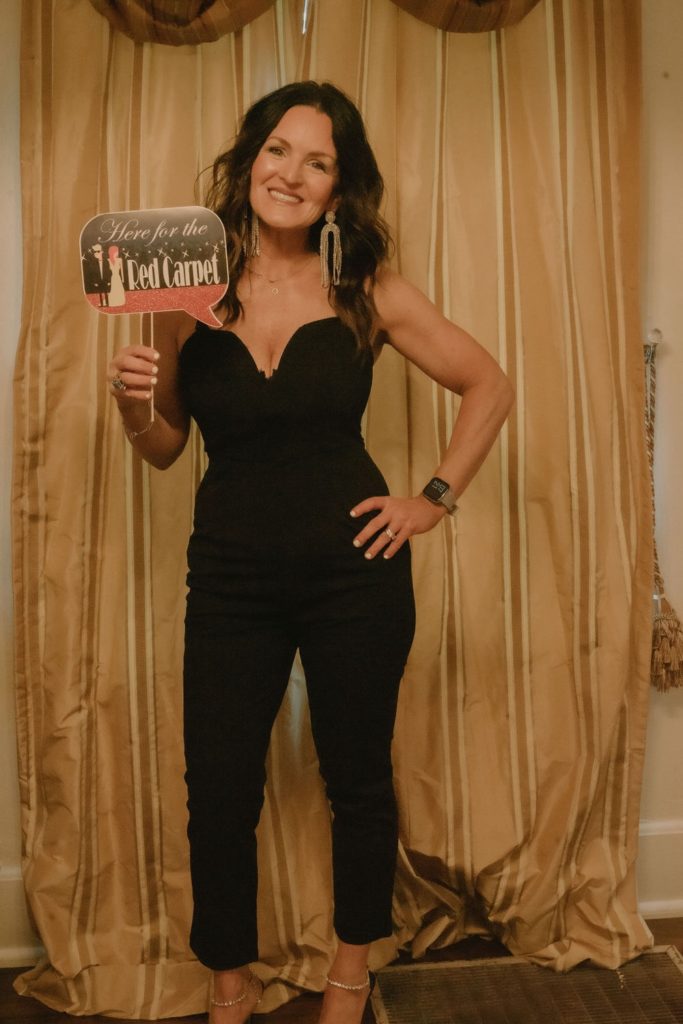 SeneStar Challenge
#MSFSENESTARCHALLENGE is a yearly fundraiser held during SeneStar for those who earned this amazing trip! The goal is for them to encourage their downline to support MSF by becoming a monthly donor. The winner is featured on the MSF pages of the next SeneGence Beauty Book.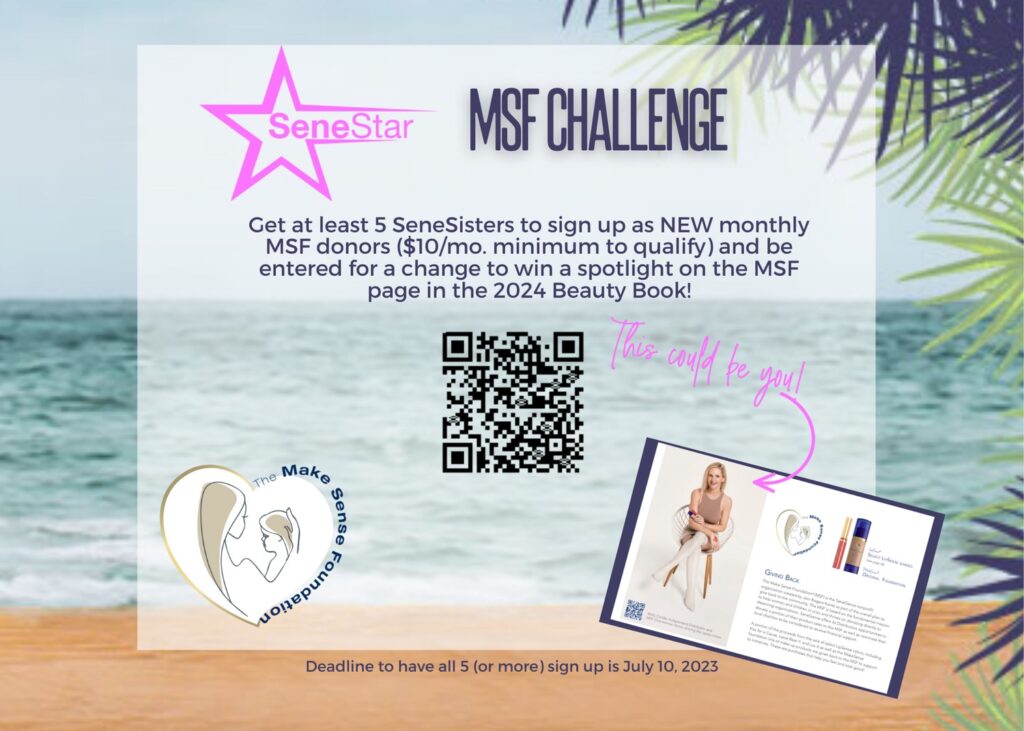 Last year, Molly Corder, SeneGence Sapphire Crown Princess won with nearly 20 new MSF monthly donors!
You can check it out in the new Beauty Book available online now!