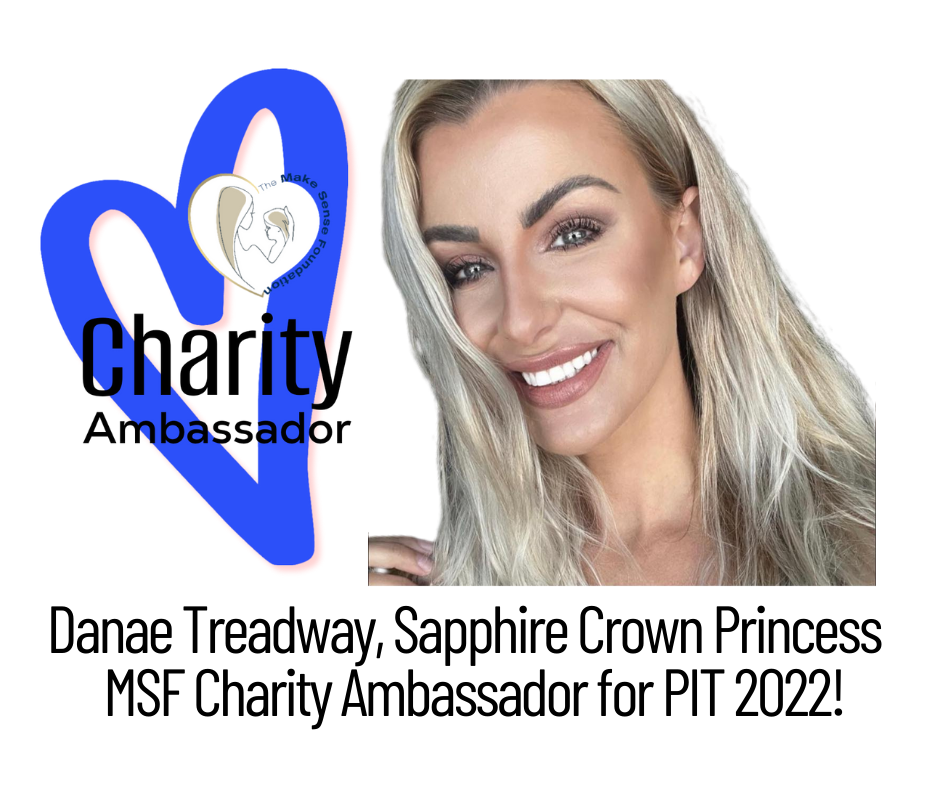 The Make Sense Foundation is honored to introduce Danae Treadway, a Sapphire Crown Princess with SeneGence from Ohio. 
Danae has been with SeneGence for 5 years and is also an ambassador for the Cystic Fibrosis Foundation so fundraising and raising awareness for those in need is a real passion for her! She has 2 boys and a new baby girl and in her spare time, Danae loves fishing and boating with her family.
Danae chose Ronald McDonald House of Central Ohio MSF Agency at PIT 2022, The Ronald McDonald House Charities, Central Ohio. Help us support them in their mission to Keep Families Close.
Be sure to follow us on Facebook to keep up with statistics, stories, and ways for you to donate and help MSF Support this amazing organization. 
About the MSF Charity Ambassador 
The MSF Charity Ambassador (MCA) is a high-ranking distributor (Countess and above) who is an influencer with a strong social media presence, a strong, active downline, as well as a passionate heart. Appointed by the Executive Director of The Make Sense Foundation, an MSF Charity Ambassador will be an active advocate for MSF. There are three Ambassadors chosen each calendar year, each supporting the chosen event (Seminar, PIT, and Leaders).  This person will also play a critical role in selecting the charity/agency MSF will support in their state. 
Ambassador Duties:
Help launch the announcement of the chosen charity/agency

Provide a picture and short bio to be posted on the MSF website and shared via social media

Provide social media support and engagement in the weeks leading up to the event

When able and if content is available, provide 1-2 short FB Live or pre-recorded videos to be shared on social media

Assist MSF in engaging other distributors for monetary and in-kind donations for chosen charity/agency

Be onstage at event to receive check donation on behalf of charity/agency as well as report final numbers
MSF Support:
The MSF Charity Ambassador will be recognized on the MSF website and all social media channels with a picture and brief biography.

MSF will provide Social Media content to the MCA and a timeline for sharing content.

MSF will include the MCA in discussions with the agency as final plans are arranged.

MSF will recognize MCA at the event with a special token of appreciation