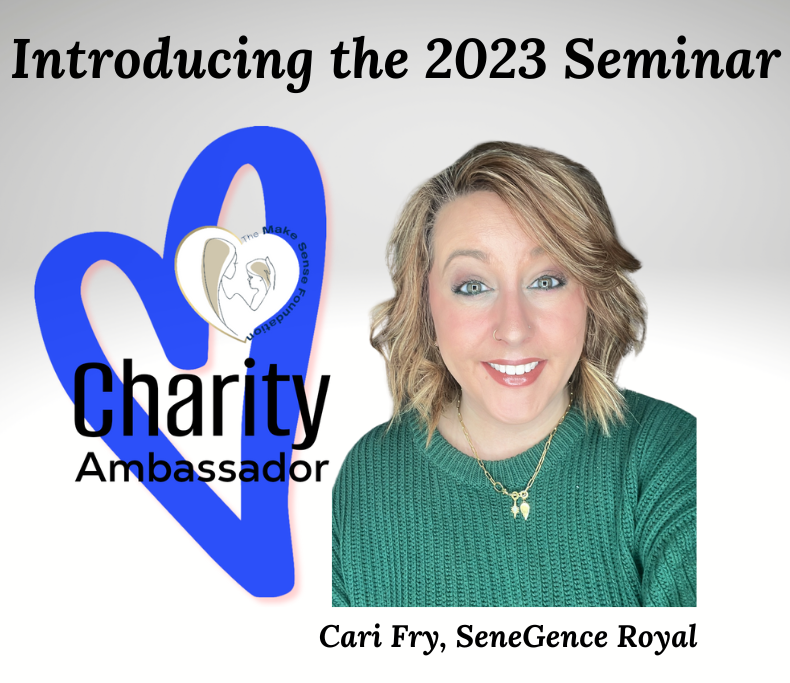 Cari Fry has been with SeneGence for 5 years. She lives in Washington with her husband and son.  Her business is called "Fierce Face by Fry."  Cari has been a Chairwoman's Circle contributor to the Make Sense Foundation for her entire SeneCareer. In her spare time, Cari also loves to read, volunteer for local nonprofit organizations, and go to arcades with her family.
For the Seminar Charity Ambassador recipient organization, Cari has selected an organization from her community, Grays Harbor Youth Backpack, a nonprofit organization that assists school-aged children that are dependent on school food programs with meals and more over the weekend.
Be sure to follow us on Facebook to keep up with statistics, stories, and ways for you to donate and help MSF Support this amazing charity as we recognize January as Human Trafficking Awareness Month!
About the MSF Charity Ambassador Program
The MSF Charity Ambassador (MCA) is a high-ranking distributor (Royal and above) who is an influencer with a strong social media presence, a strong, active downline, as well as a passionate heart. Appointed by the Executive Director of The Make Sense Foundation, an MSF Charity Ambassador must be a current donor (Legacy Level or above) as they will be an active advocate for MSF. An Ambassador is chosen for each SeneGence event per year (January PIT, Seminar, July PIT, and Leaders). The MSF Charity Ambassador will choose a charity in their state to support. 
Ambassador Duties:
Help launch the announcement of the chosen charity/agency

Provide a picture and short bio to be posted on the MSF website and shared via social media

Provide social media support and engagement in the weeks leading up to the event

When able and if content is available, provide 1-2 short FB Live or pre-recorded videos to be shared on social media

Assist MSF in engaging other distributors for monetary and in-kind donations for chosen charity/agency

Be onstage at event to receive check donation on behalf of charity/agency as well as report final numbers
MSF Support:
The MSF Charity Ambassador will be recognized on the MSF website and all social media channels with a picture and brief biography.

MSF will provide the MCA with access to post to all MSF Social Media Channels during allotted time

MSF requires MCA to ensure chosen charity to submit

grant application

in advance of event
If you would like to be considered as a future MSF Charity Ambassador, contact us at info@makesensefoundation.org