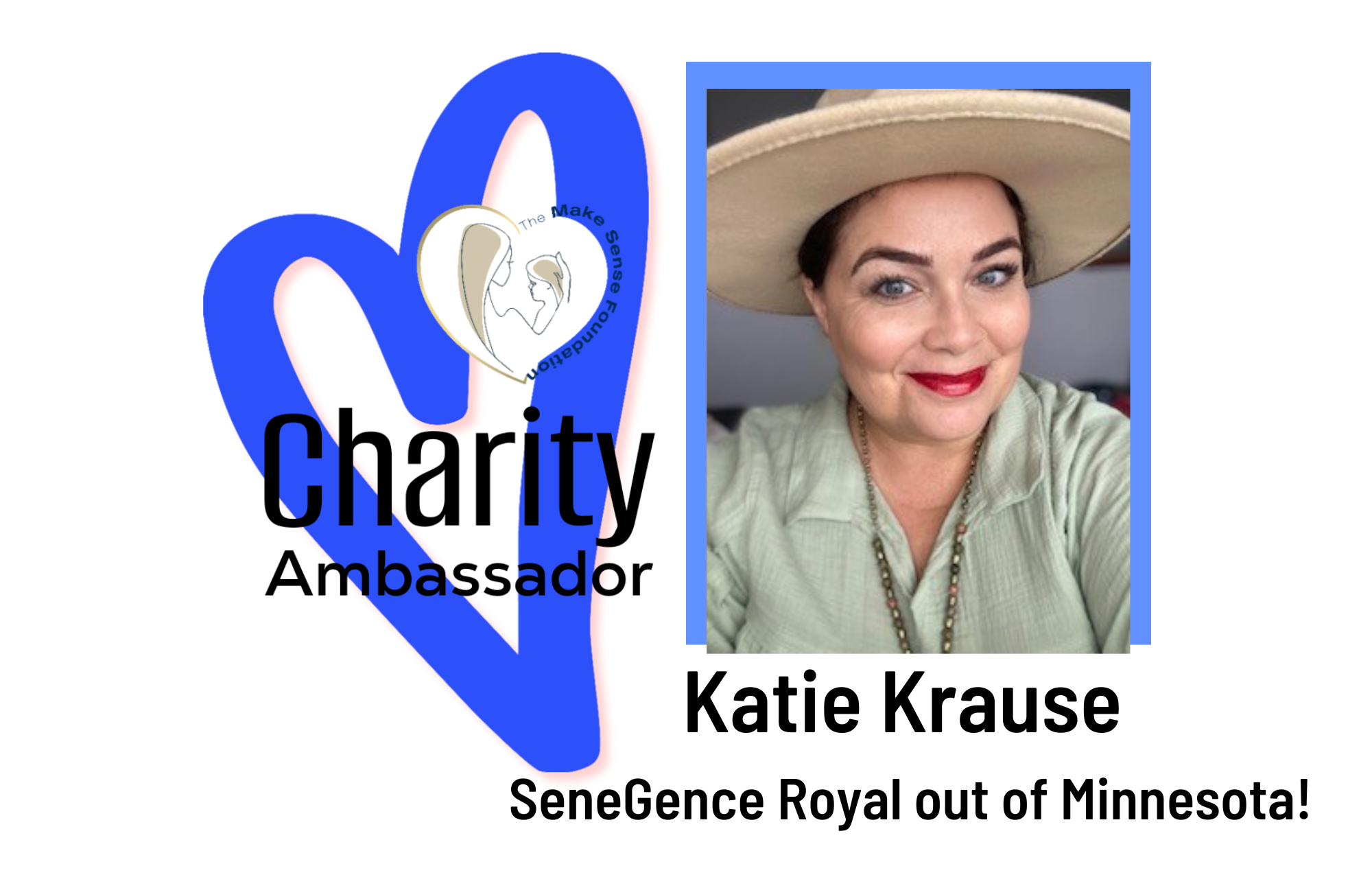 The Make Sense Foundation® is honored to introduce Katie Krause, a Royal with SeneGence out of Minnesota! 
Katie has been with SeneGence for 6 years. Originally from Michigan, she lives in Minnesota with her amazing husband and daughter. Her business is called "This is Serious Business." She and her customer community live busy lives and love to help others! Katie is also a recent Breast Cancer survivor and is surrounded by the most amazing friends and family! Katie also loves to read, thrift shop, and pain in her spare time!
In honor of January being the Human Trafficking Awareness Month, Katie chose STORIES FOUNDATION where they believe that "Everyone has a story, and every story has value." 
Stories Foundation was founded by Mother/Daughter duo Sherrill Thurston and Stephanie Page when they read the book, Passport Through the Darkness. Stories was born out of the belief that when people learned about human trafficking and how it affects our communities, they would want to do something to fight against it. They create opportunities for people to do just that; by empowering them to take the first step through education and purposeful purchasing.
Live your story, it matters. Share your story with others, it will make a difference. And when we do this, we will see all our stories change for the better. #LiveShareChange
Be sure to follow us on Facebook to keep up with statistics, stories, and ways for you to donate and help MSF Support this amazing charity as we recognize January as Human Trafficking Awareness Month!
About the MSF Charity Ambassador Program
The MSF Charity Ambassador (MCA) is a high-ranking distributor (Countess and above) who is an influencer with a strong social media presence, a strong, active downline, as well as a passionate heart. Appointed by the Executive Director of The Make Sense Foundation, an MSF Charity Ambassador will be an active advocate for MSF. There are three Ambassadors chosen each calendar year, each supporting the chosen event (Seminar, PIT, and Leaders).  This person will also play a critical role in selecting the charity/agency MSF will support in their state. 
Ambassador Duties:
Help launch the announcement of the chosen charity/agency

Provide a picture and short bio to be posted on the MSF website and shared via social media

Provide social media support and engagement in the weeks leading up to the event

When able and if content is available, provide 1-2 short FB Live or pre-recorded videos to be shared on social media

Assist MSF in engaging other distributors for monetary and in-kind donations for chosen charity/agency

Be onstage at event to receive check donation on behalf of charity/agency as well as report final numbers
MSF Support:
The MSF Charity Ambassador will be recognized on the MSF website and all social media channels with a picture and brief biography.

MSF will provide Social Media content to the MCA and a timeline for sharing content.

MSF will include the MCA in discussions with the agency as final plans are arranged.

MSF will recognize MCA at the event with a special token of appreciation
If you would like to be considered as a future MSF Charity Ambassador, contact us at info@makesensefoundation.org